More than just Donuts
Maggies Donuts is a local bakery located in Middlefield, Ohio. They became popular when they baked 12,000 donuts in under 17 hours. Since then they have expanded to 4 new locations in north east Ohio.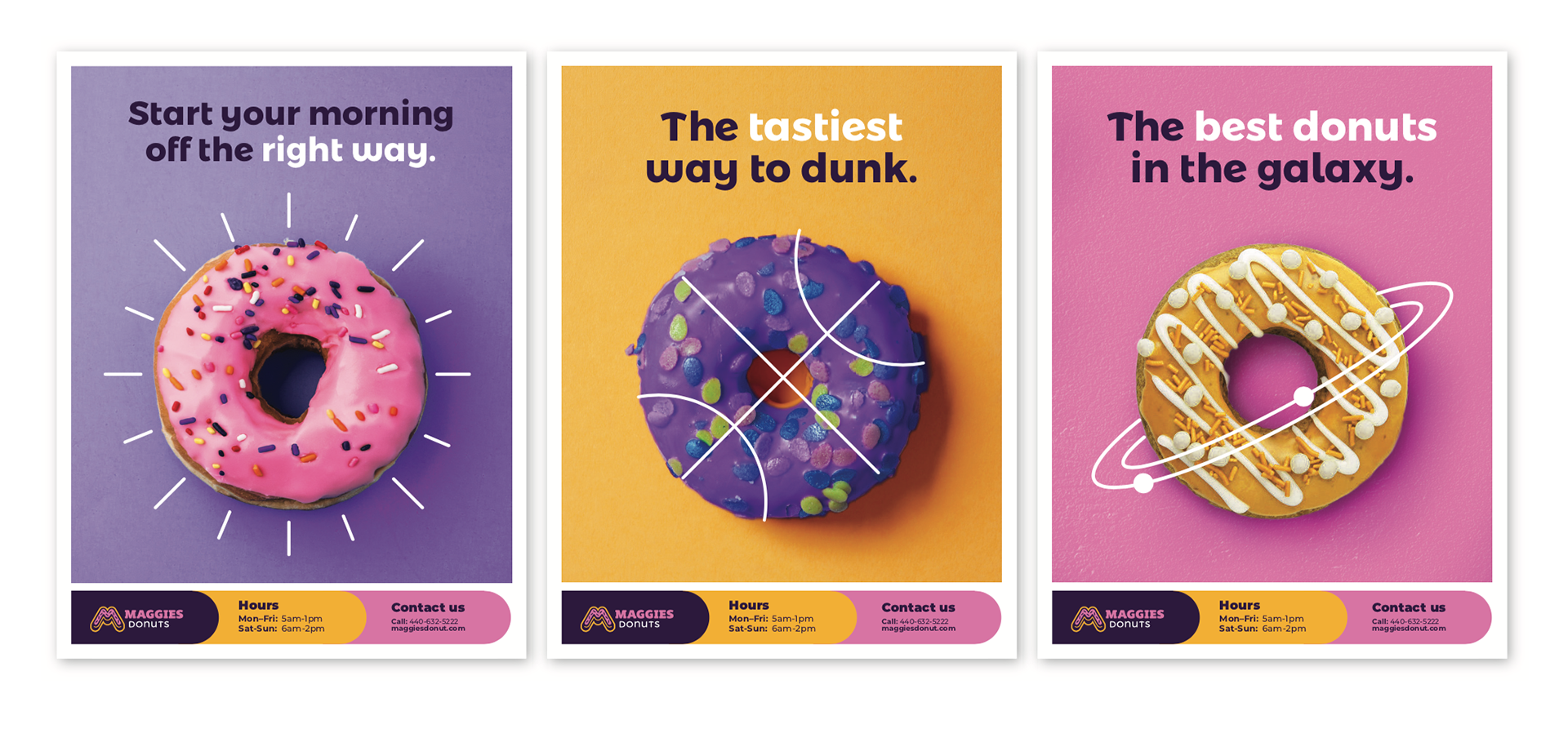 The Brand
My goal for this rebrand was to keep the tradition and charm of Maggies, but also incorporate a fresh, modern look to it. I chose pinks, purples, and yellows because they are playful, bright, and are commonly used in frosting and sprinkles.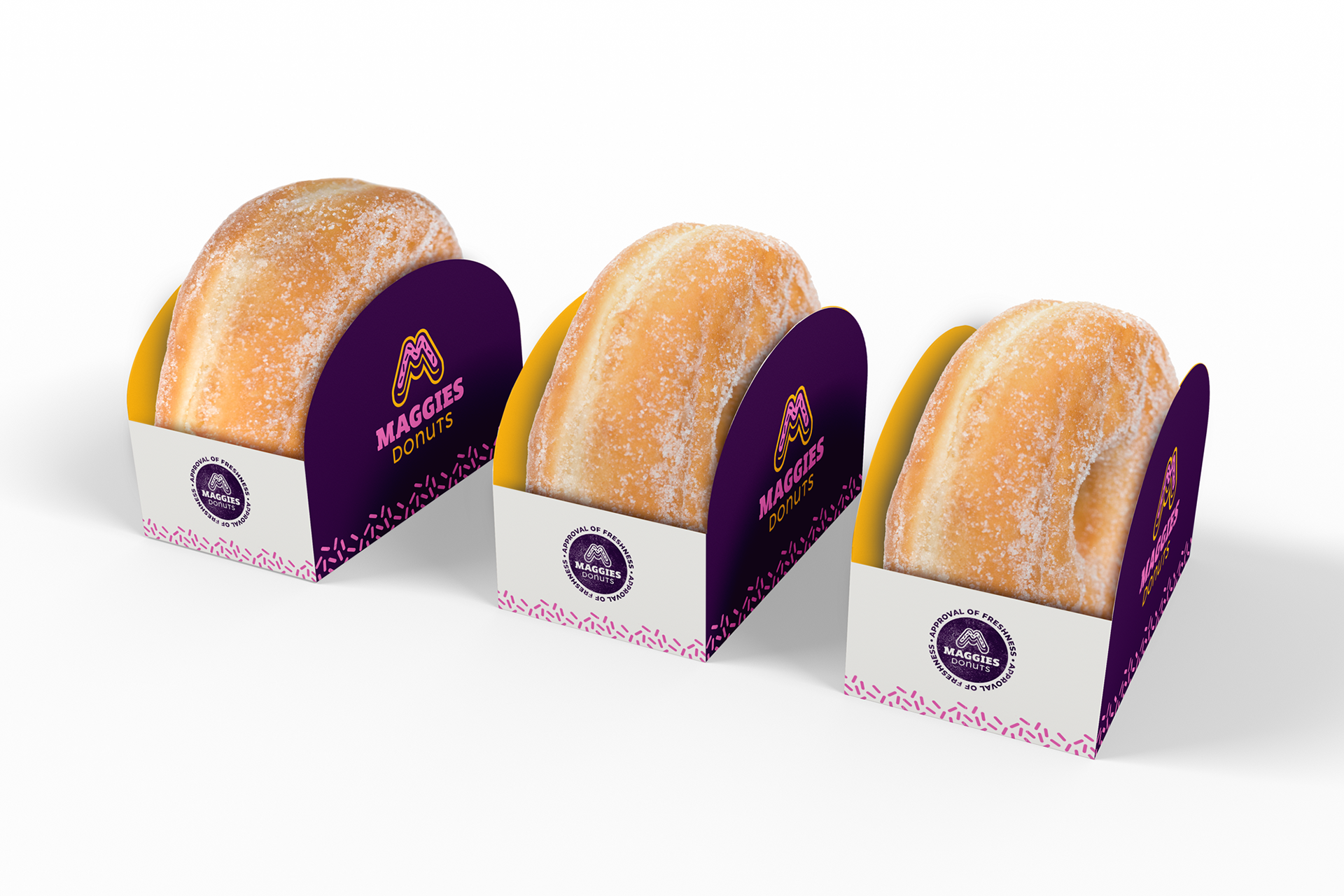 Continuing the Brand

I also experimented with new ways to package and promote the company. This included merchandise, a updated website, motion graphics, and other minor graphic elements.